Recent Social Posts
See something recently on Instagram or Facebook? Here's are some quick links to recent posts.
---
---
Show Your Love and Support for Your Fire Fighter Family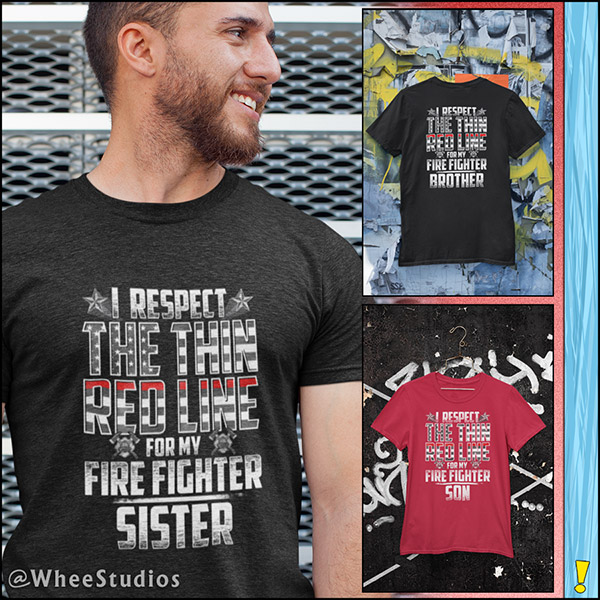 A variation of my 'thin line' designs, this one helps to honor the fire fighters in your life. Family and friends who are first responders of any kind deserve to be recognized and with this fun design you can do just that.
We've got the whole family from mom and dad, to siblings, cousins, nieces, and nephews. We even cover your BFF.
Shop all the Designs
Get This Fun Design to Help Curb Those Quarantine Cravings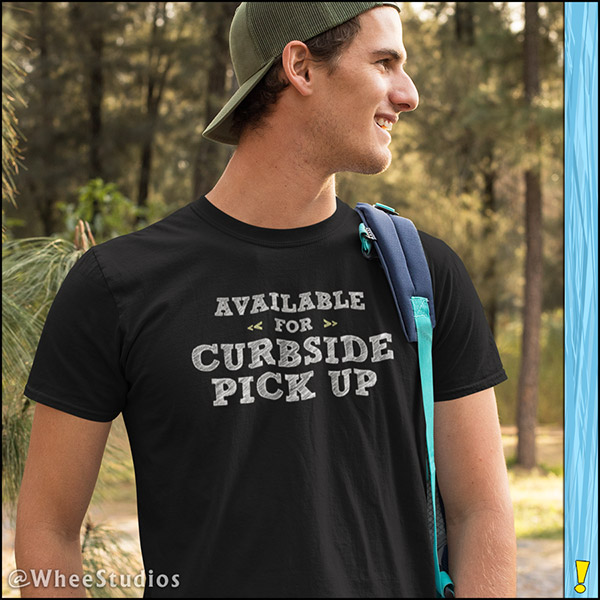 I made this design to resemble chalk writing on a blackboard. The kind of thing you see outside a restaurant or cafe that might offer curb side pick up.
There is some intentional innuendo that perhaps YOU might be available for curbside pickup. Get his design on a variety of clothing, masks, and other items. They make great gifts for that thirsty friend who is always on the prowl.
See more
Se more of this design at...
---
Featured Collections & Designs
Some of our favorites and yours.
---
Fun Stuff
/ Dinosaurs
Save a Horse, Ride a Raptor
Fun Stuff
/ Animals
Wild Animal Stamps
Popular
Trending
/ Attitude
St. Felicia, The Patron Saint of Farewells
Do you like cookies?
🍪 We use cookies to ensure you get the best experience on our website.
Learn more